« Binaries for rarcrack 0.2 | Home | WordPress author email blacklist patch »
By admin | August 28, 2008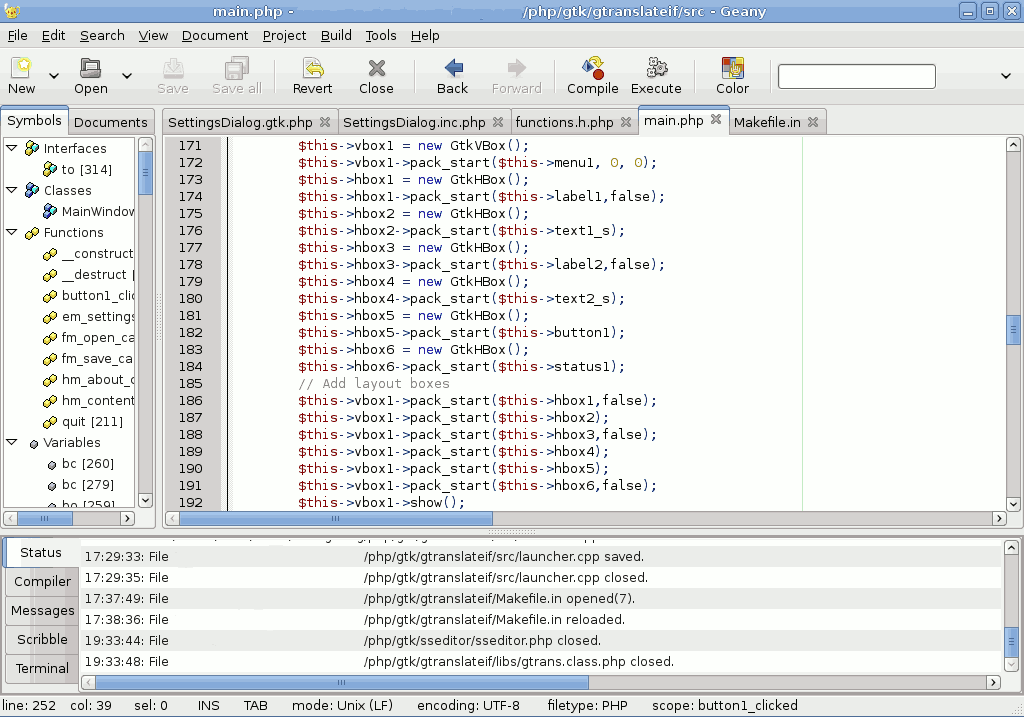 Geany (Wikipedia article) is one of the best open source, multi-platform (supports Windows, Linux, Mac and BSD) and multi-language IDE/text editors. It also supports a selection of development commands and supports lots of languages/formats (see note 1). It also supports some unusual file formats such as Makefiles, ini files and SQL files.
Installing/Upgrading Geany (Ubuntu+Debian)
sudo apt-get install geany (See package geany in Ubuntu, package geany in Debian)
Removing Geany (Ubuntu+Debian)
sudo apt-get remove geany
Known Issues

Known to randomly crash after saving file (Ubuntu 8.04)
Notes:
If you found this article helpful or interesting, please help Compdigitec spread the word. Don't forget to subscribe to Compdigitec Labs for more useful and interesting articles!
Topics: Linux, Windows | 10 Comments »
10 Responses to "Geany – the ultimate IDE for programming"
Comments